April 15, 2022 • 2 min read
How to reconnect Bidddy to Instagram
Requirements
• Instagram Business/Creator account
• Facebook page linked to your Instagram account
• Bidddy account
Reconnect Bidddy to Instagram
Step 1
Go to https://bidddy.com/dashboard/getting-started/ready-to-roll/.
Step 2
Click "Reconnect Now".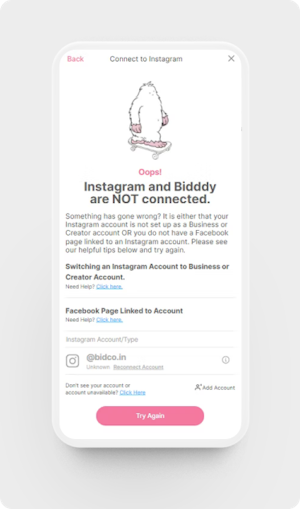 Step 3
Click "Edit Settings".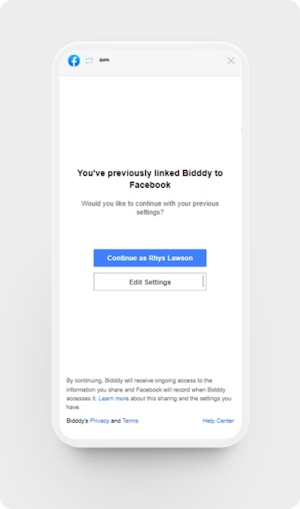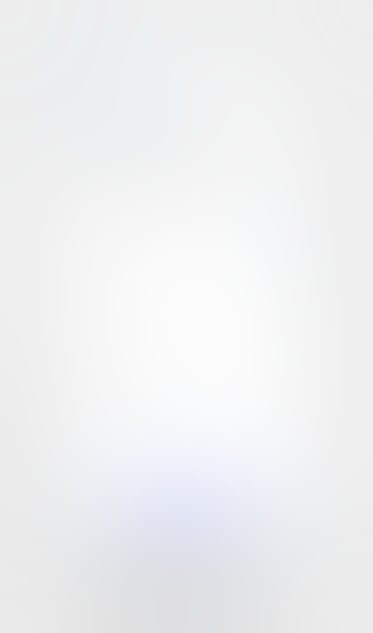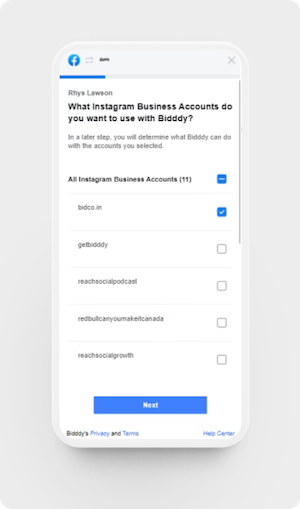 Step 5
Ensure your Facebook page linked to the Instagram account above is checked and click "Next".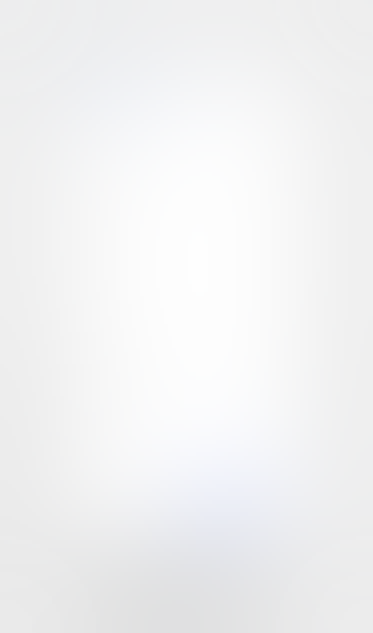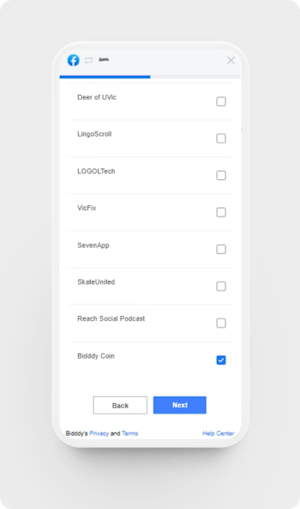 Step 6
Ensure all toggles are switch to on and click "Done".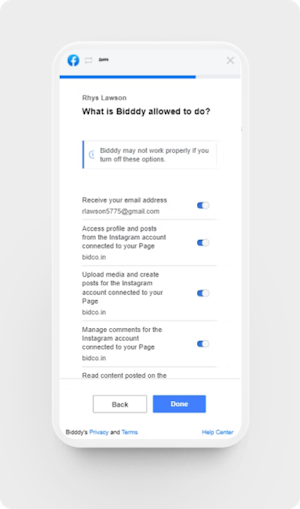 Step 7
Click "OK" and you're done!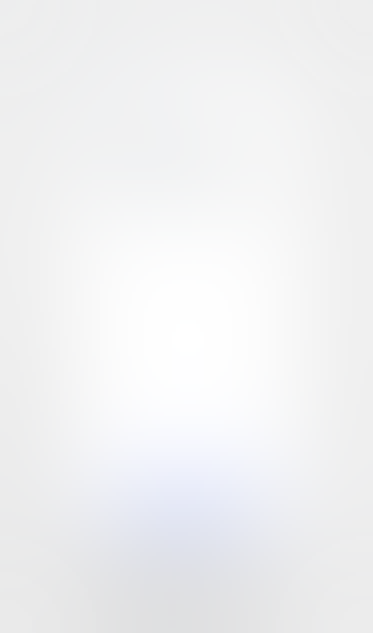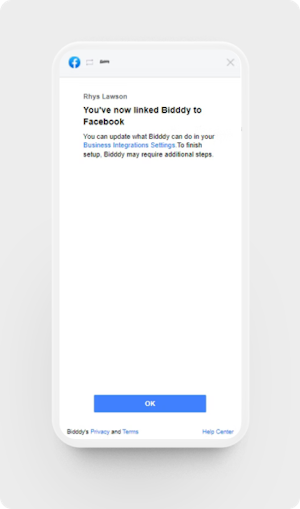 That's it! Your Instagram account is now reconnected to Bidddy 🥳
Now you can easily run auctions on Instagram. Happy bidding!
Related step