3 simple plans to upgrade your auctions
Choose a plan, take your fundraising to the next level.
Free
Everything you need to create, post, and manage your social auctions
Fees
0% service fee
What's included
3 ways to auction
Auto-reply to bids
CAD, USD, EUR and GBP support
Free Bidddy Live listings
Human support
Events
Reach more donors with a custom event page and multiplatform bidding
Fees
0% service fee
What's included
Everything in Free
One-click bidding
Custom Event Page
Multiplatform bidding
In-person bidding
Post-event growth report
Auction Expert
Our experts will help your team get the most out of your auction
What's included
Free Consultation
Social auction strategy
Marketing support
Design support
Team training
1-1 dedicated support
"
Using their software drives engagement on our socials through the roof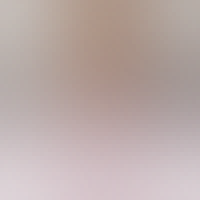 How customers feel about Bidddy
"The experience working with Bidddy was seamless"
"Bidddy brought in a different level of engagement that I didn't think we had before this event"
"I can truly say Bidddy has grown with my account. It simplifies the bidding process for my customers, and me!"
"It's so easy to sign up, and the customer service is great!"
"Using Bidddy has made running my business so much more efficient. It makes the bidding process much easier to handle!"
"Bidddy genuinely did make a part of the selling process easier!"
"The auto-bidding saves me a lot of time. I don't have to monitor my comments 24/7"
"I can't wait until we will take on another Bidddy auction!"
"
Their customer service is 10/10. I can honestly say that there is nothing I dislike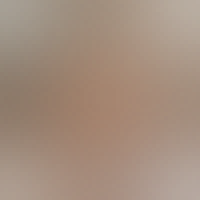 Frequently Asked
Questions
What is Bidddy and how does it work?
Bidddy is an all-in-one auction platform built for individuals and organizations to create, post and manage social auctions to raise funds and grow online at the same time.
Here are just a few things you can do with Bidddy:
Create and schedule auctions to Instagram
Reach more people and boost engagement by auto-managing bids made in the comment section
Reach bidders from multiple places, including web, mobile, Instagram and in-person
Manage auctions, bidders, and events
How much does Bidddy cost?
You can try Bidddy for free, run an event for $500, or hire our social auction experts to help you for an hourly rate.
Do you help gather auction items?
Not at the moment, but let us know if this is something you want! 👉 hello@bidddy.com
Is Bidddy safe to use with my Instagram?
Yes! Bidddy is an approved Instagram tool. This means our entire platform has gone through a rigorous approval process from Instagram themselves.
Does Bidddy charge additional fees?
Nope! Unlike other platforms, we don't charge payment fees, processing fees, service fees, however you want to name it fees. The plans listed above are what you pay!