April 14, 2022 • 5 min read
How to Switch to an Instagram Business or Creator Account
Instagram Business and Creator accounts offer a lot of added features to users. To run an auction using Bidddy, your Instagram account will need to be set up as one of these.

You will need an Instagram account to complete the following steps:
Step 1
Go to your profile in the Instagram App. Click the "☰" button in the top-right corner.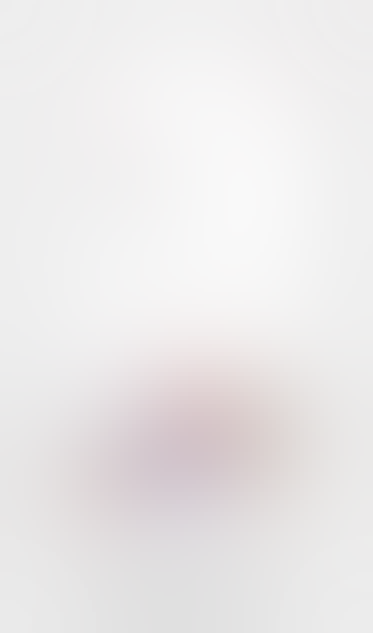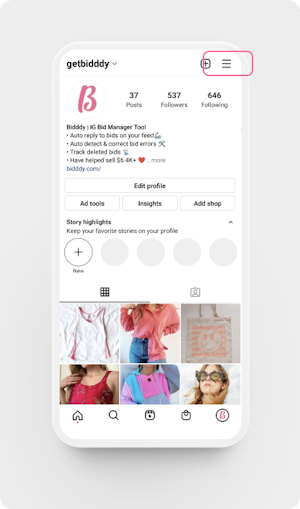 Step 2
Click 'Settings' in Menu.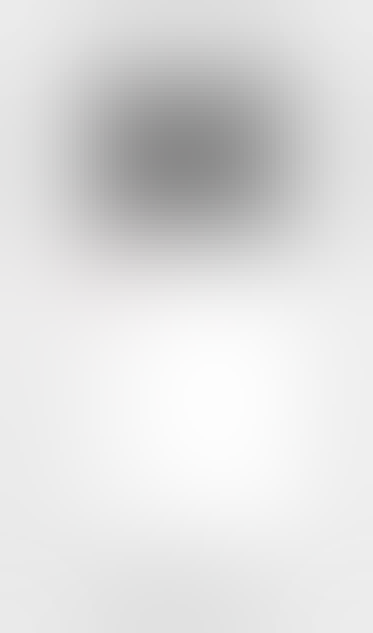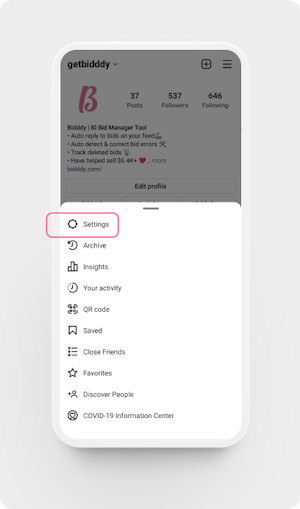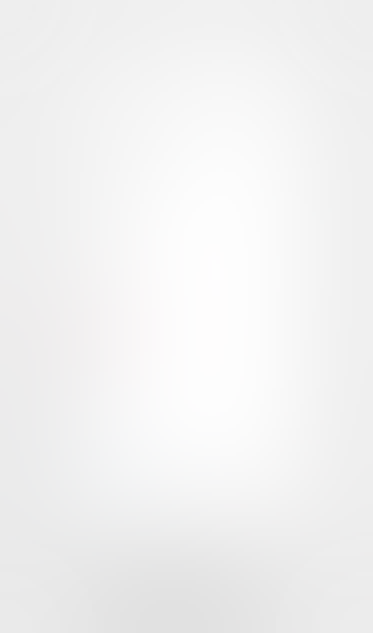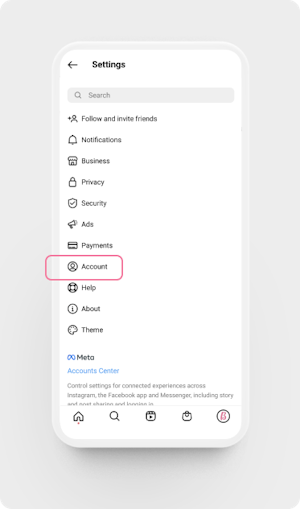 Step 4
Click 'Switch to a professional account'.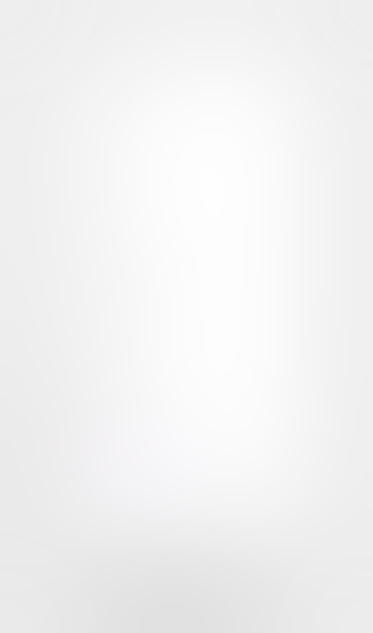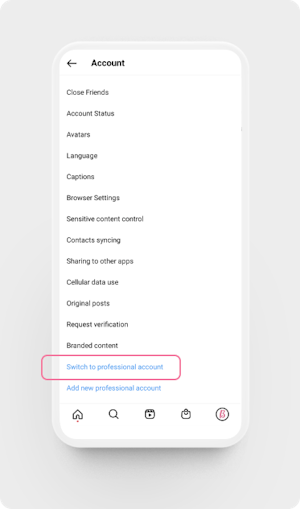 Step 5
Select a category and click 'Done'.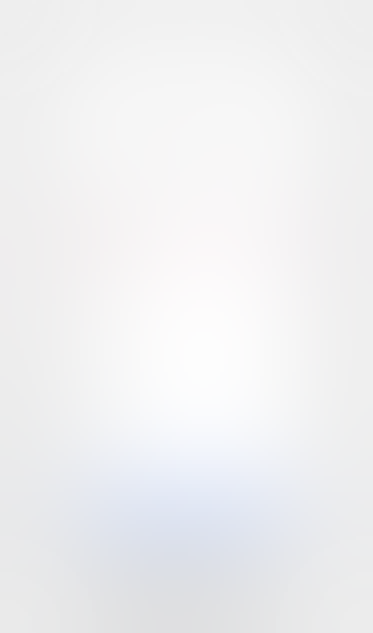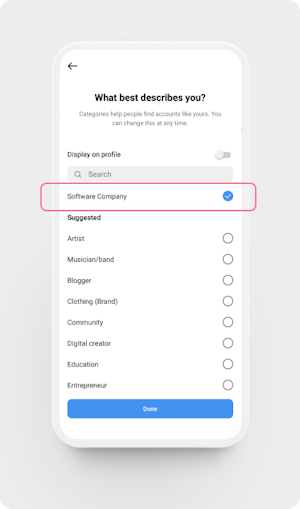 Step 6
Select a 'Business' or 'Creator' account, then click 'Next'.
⚠️ Scheduling an auction with Bidddy requires a Business account. Quick Start or Quick Start Plus auctions can either be used with a Creator or Business account.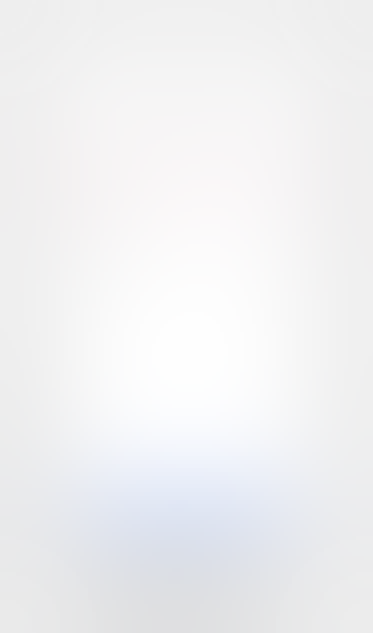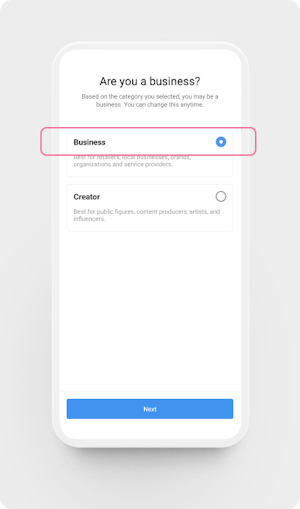 Step 7
Review your contact info and click 'Next'.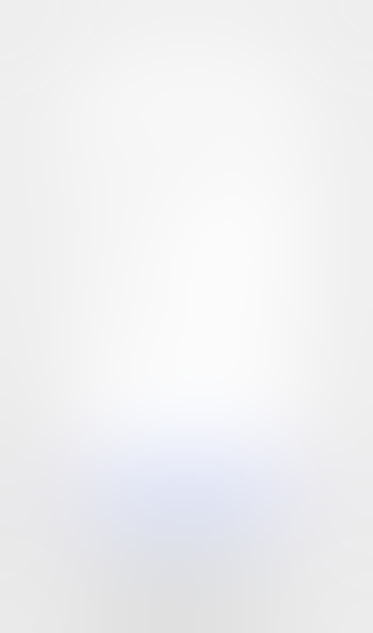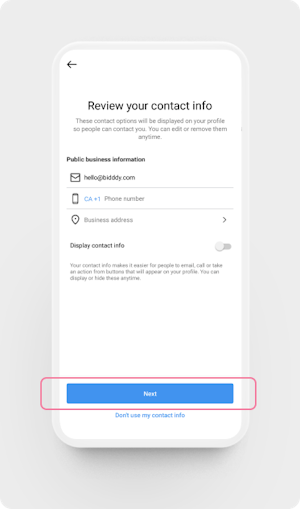 Step 8
Connect a Facebook Page by clicking 'Login to Facebook'.


⚠️ This is a required step in order to properly connect to Bidddy.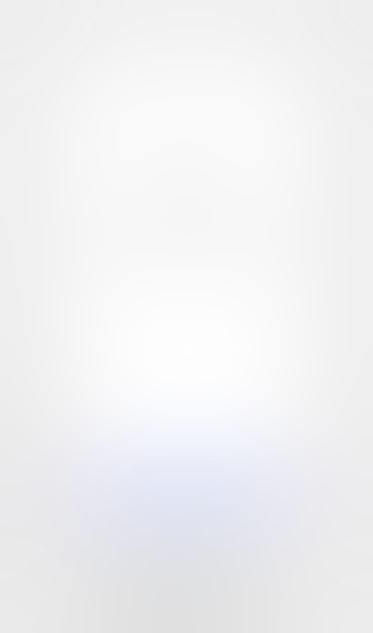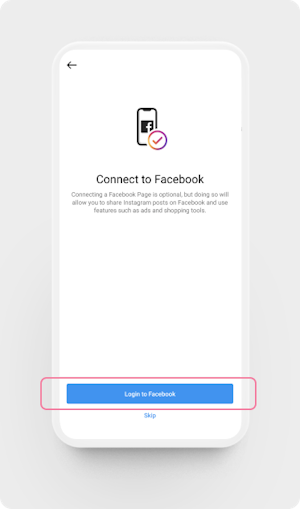 Step 9
Click 'Continue' to allow Instagram access to your Facebook account.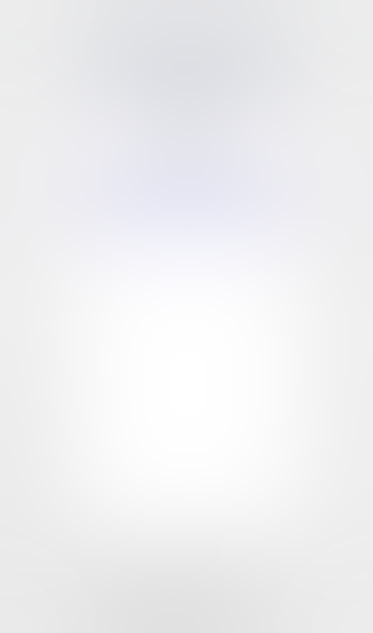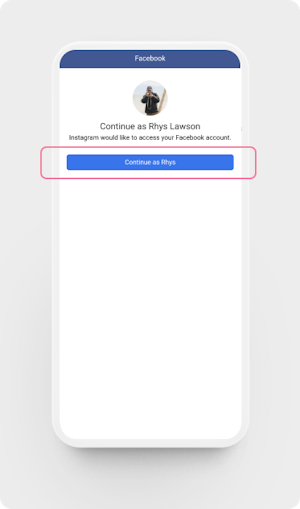 Step 10
Select the Facebook page you want to connect and click 'Next'.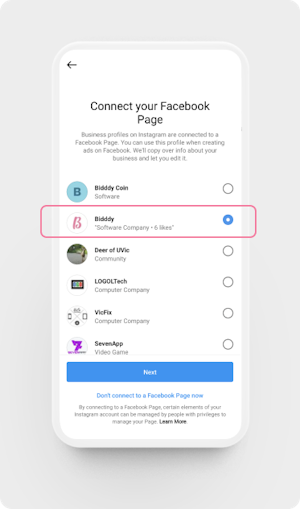 Step 11
That's It! You have switched to a Professional Account (Business or Creator) and can now run automated auctions on Instagram.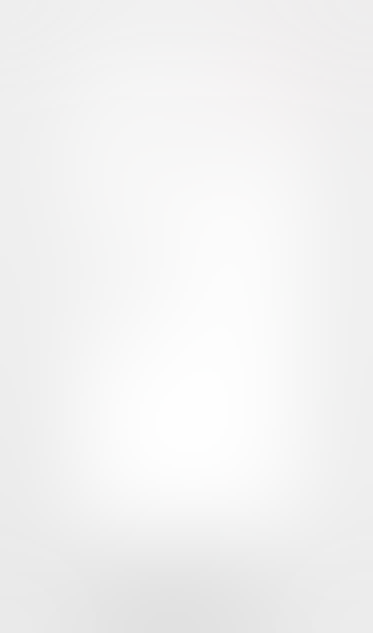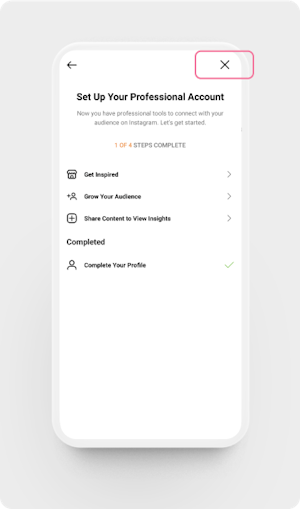 We hope that helped!
Looking for more helpful tips, please visit our Learn Section.
Click here.