Run auctions on your Instagram feed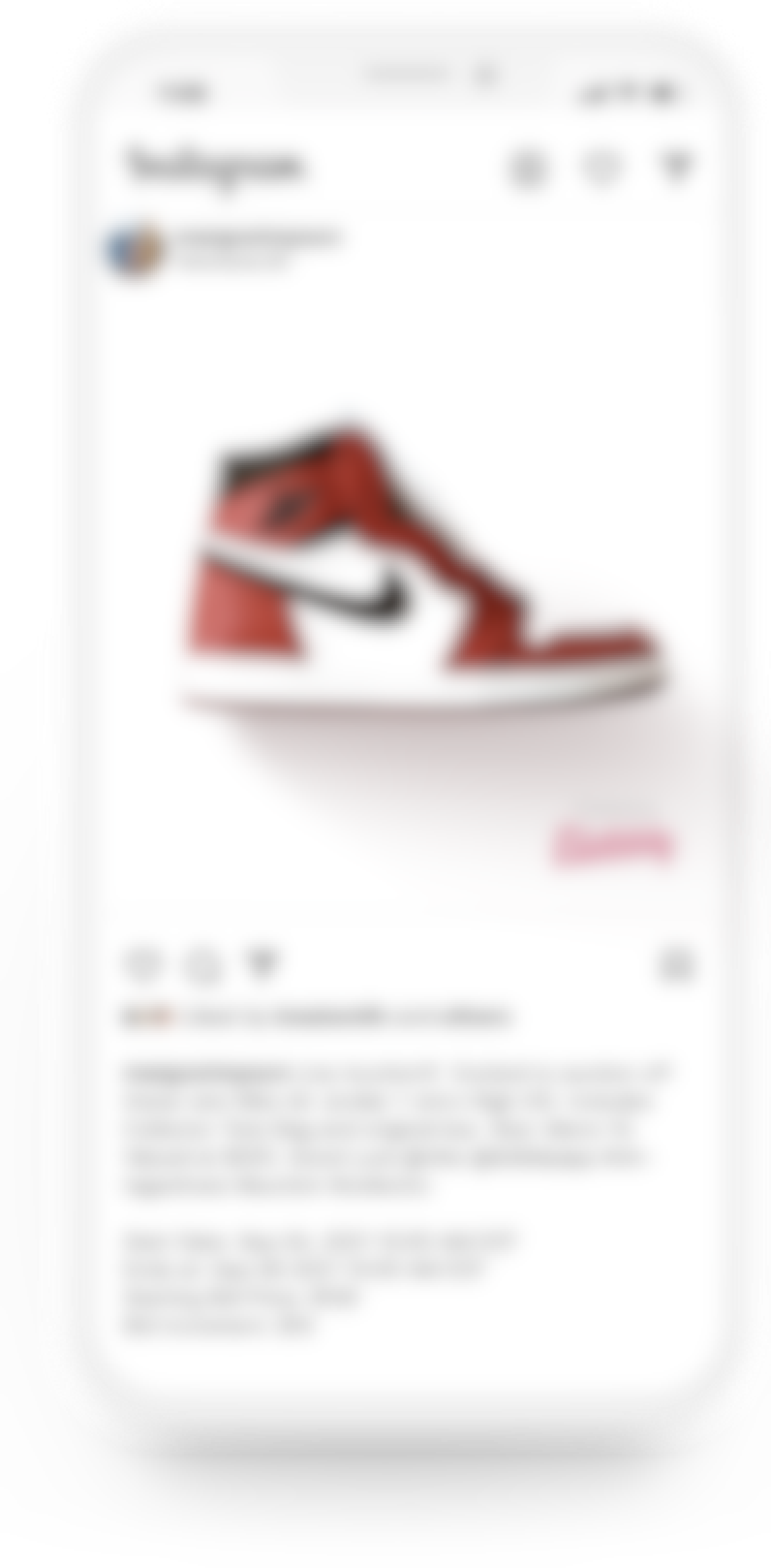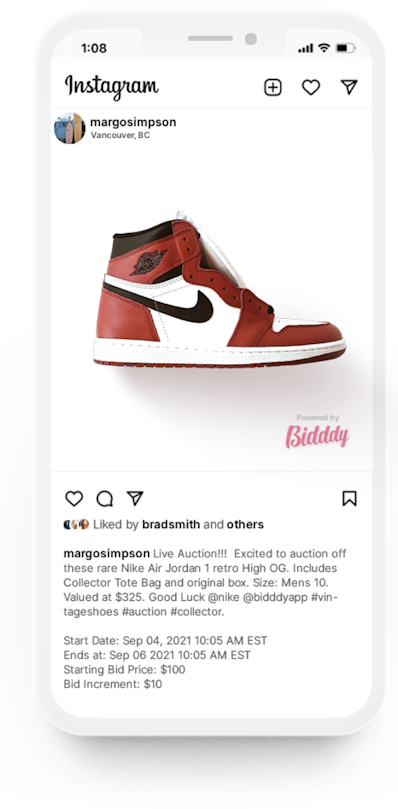 Save Time. Sell More.
Schedule auctions, track and automatically respond to bids, run online/in-person events, notify winners, and much more! Sell and market smarter, not harder.
1200+ auctions powered by Bidddy in the past year alone!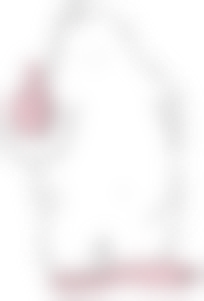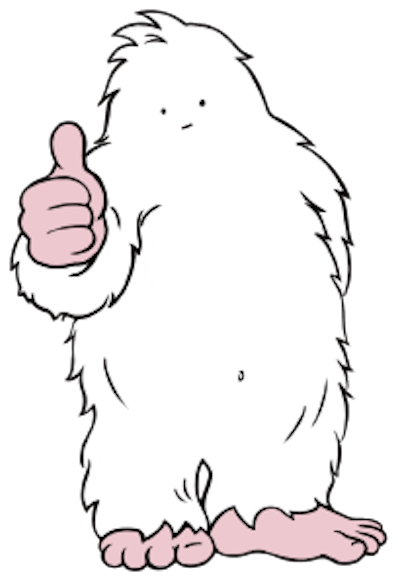 Ready To Run A Fundraising Auction Event On Instagram?
Learn how Bidddy can help power your next fundraising event!
---
Why
You
Will
Love
Bidddy
Less Time Running More Time Making
Sell More & Save Time.
Selling on social can be very time consuming, especially when running an auction. Bidddy takes care of running the auction for you, so you can spend more time making, selling and promoting.

• Create and manage auctions
• Schedule and auto publish posts
• Confirm and track bids
• Detect and help correct bid errors
• Notify bidders if they are outbid
• Notify auction winners
Your Brand Will Love You For It
Build Brand Equity.
Your most valuable asset is your brand. Bidddy helps you build your online presence and brand by increasing engagement, driving anticipation and building loyalty.

• Auction focused campaigns
• Build anticipation and demand
• Drive traffic
• Validate product pricing
Because Auctions are Super Cool & Fun
Lead the Need for Fun
What is there not to like? For consumers, social auctions are basically a combination of shopping, gaming and social media. Bidddy is a mashup of all the goodness.

• Increased Engagement
• Make it fun
• More traffic
• Latest and greatest


LIVE
Welcome to the Bidddy Live, our showcase of the amazing things people sell, powered by Bidddy! Keep coming back or visit @getbidddy on Instagram to follow the latest and greatest social auctions!
Ready to auction?
600+ auctions powered by Bidddy in the past few months alone!