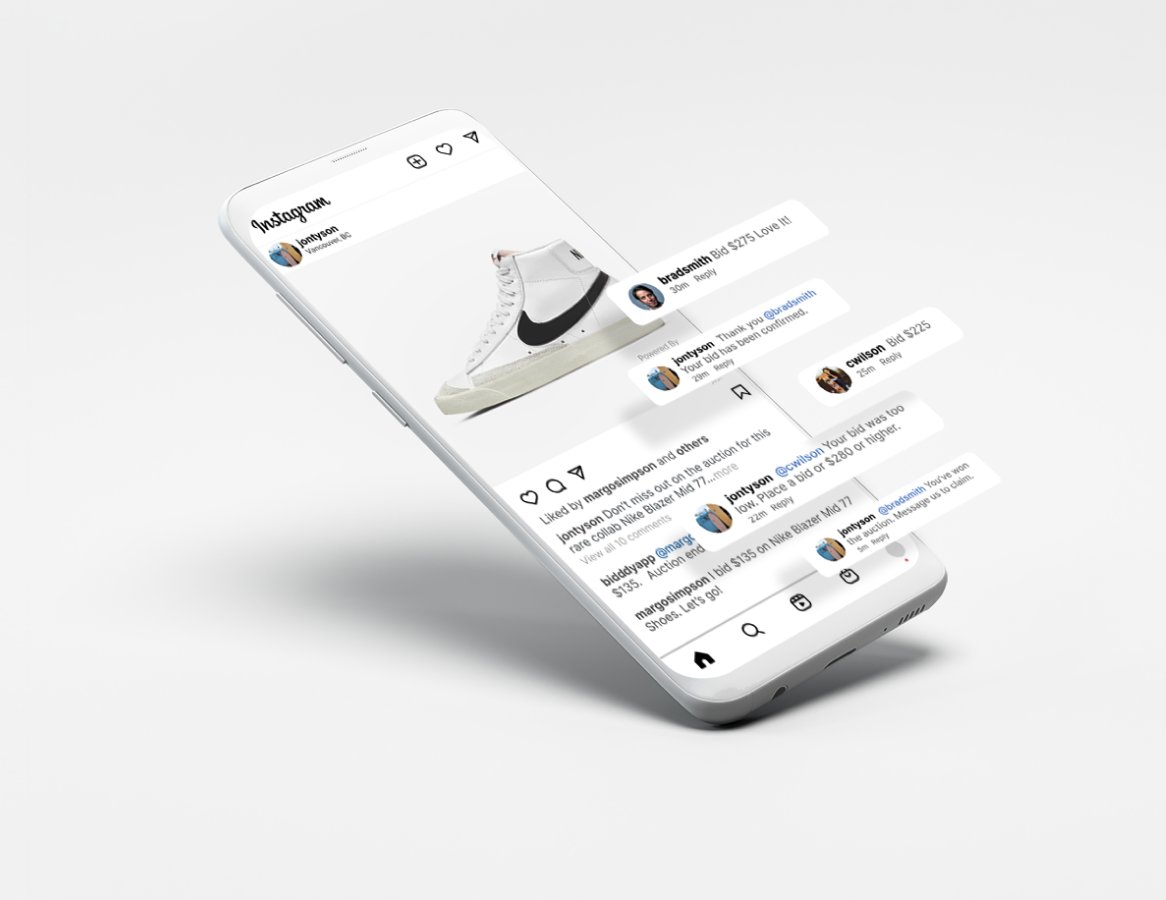 Features
Our engagement driving auction platform has all of the features that you need to raise more money and reach more people for your organization. Use as many revenue driving features as you'd like to your next fundraiser.
Create or Schedule
Create auctions in seconds or schedule them for later
Whether you're posting your weekly drop or scheduling a big fundraiser, it takes less than 1 minute to create an auction on Bidddy.
• Edit your photos
• Create with auto-start codes
• Create in seconds using "@getBidddy start" in the comments of a post
• Create and schedule what time auctions post to your feed
• Choose from 4 currencies: CAD, USD, EUR, and GBP
• To save time, add default start bid, Buy It Now price and more!
Instagram Plugin
Auto-reply to bids on your feed
Engage with your audience in a whole new way. People can place bids in the comment section of a post, this creates engagement which gets Instagram to push that post to more people!
• Out-bid replies
• Winner replies
• More bids = more engagement
• Collaborate with item donors and give back in the form of marketing!
• Reach new audiences
• Grow your online presence
Event Page
Your engagement driving fundraising page
Make your event page special by including your story, your own branding, and sponsors you want to show off. No more losing new donors to long forms, it only takes a few clicks to signup and place a bid.
• One-click bidding
• Custom branding
• Multiplatform bidding
• Custom item categories
• In-person bidding
• Post-event growth report
Bidddy Live
Reach more people
Automatically get listed on the Bidddy Live page in order to reach new people and drive more traffic to your auctions.
• Reach new people
• Drive more traffic
• Get featured